Why USA Visa Thailand ?
USA Immigration and Visas
from the Kingdom of Thailand
The K1 Fiance Visa
The CR-1 Visa
The IR-1 Visa
The K3 Visa
Information Regarding the USCIS District Office in Bangkok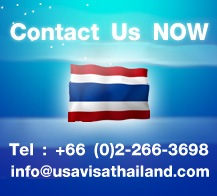 USA Visa Thailand - Information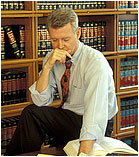 Thank you for coming to our site. Although our main area of expertise is USA visa's we are also a firm of Bangkok Lawyers, both Thai and American, dedicated to assisting clients from all over the world. Retaining a lawyer in Bangkok, Thailand can be highly beneficial because of their central location relative to major business centers and government offices. A Bangkok Lawyer can also assist with USA Visa and Immigration matters arising in Thailand as such a lawyer can liaise with the United States Embassy in Bangkok and the Thai Ministry of Foreign Affairs. For more information about how a Bangkok lawyer can help you, please see more on our main site, specifically our page dedicated to the services of Bangkok Lawyers.
Those that have received a notice of visa refusal from the American Embassy in Thailand should consider retaining the services of an American Immigration attorney as some grounds of inadmissibility may be waived through use of an I-601 waiver. Furthermore, those who are applying for a USA visa for the first time may also receive some benefit from attorney assistance. This website, USA Visa Thailand, is maintained by Integrity Legal (Thailand) Co. Ltd. Integrity Legal is a law firm located in Bangkok, Thailand. Integrity Legal's Managing Director is a licensed American attorney.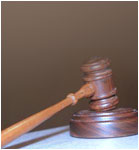 A K1 Fiance Visa is one of the fastest and most effective ways of bringing a Thai fiancée to the United States in order to get married and then obtain permanent residence. Currently, the USA fiance visa is taking at least 6 months to obtain for a Thai fiancée. Many people wish to know why the fiancé visa obtainment process takes so much time. Simply put: USCIS has a very large caseload to adjudicate and as a result K-1 visa applications can take some time before they are approved. Generally where the Thai-American couple meets the K1 Visa requirements their application will be approved.
The K1 Visa Application
In order to bring a Thai fiancée to the United States the USA Citizen must file and I-129f petition and pay a filing fee of $455 USD. After filing and paying the necessary fee the USA Citizen applicant will receive a receipt known as Notice of Action 1 which states that USCIS has received the K1 application. The K1 Fiance visa has been utilized by many Thai-American couples for travel to the USA.
The above information is not intended as an exhaustive explanation of the K1 visa and all it entails, but merely is meant to give general information for those interested in applying for a K1 visa. Bringing a Thai fiancé to the United States is a serious undertaking and those looking to obtain a K1 visa should contact a licensed USA Immigration attorney to assist with the visa obtainment process.
Contact Integrity Legal at [email protected] for more information regarding the K1 Visa from Thailand.
For more information please see our main page at: US Visa Thailand